Wymondham Dell Bowls Club
Welcome to our Website
CLUB CLOSURE UPDATE
24 March 2020
Following the PM's announcement the Club is in lockdown (including the office) until further notice.
The Summer programme is cancelled: -
Internal leagues indoors and out (entry fees to be refunded)
County league and competitions
National competitions
External leagues
Entries into the winter leagues will be accepted up to 1st June.
To enter EIBA National competitions for 2020/21 go directly to the EIBA website.
Please follow the Club's website for updates.
We trust you all understand that any decision made is for our member's health and well-being.
Please stay safe and healthy.
Management Team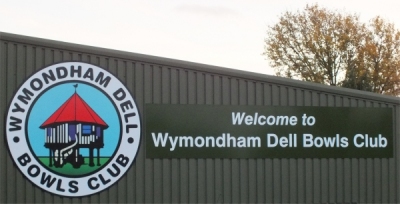 Situated in the market town of Wymondham, our bowls club has both indoor and outdoor greens and bowls is played throughout the year.
Bowlers at every level are welcome and can play in a variety of internal leagues throughout the day and evening. There are also plenty of 'Roll up' sessions. We also offer the opportunity to enter Club, County or National competitions.
Various social events are available throughout the year for all members and non-players are encouraged to join as social members.