Wymondham Dell Bowls Club
Welcome to our Website
CLUB UPDATE
21 July 2020
The opening of the outdoor green was discussed at length at a recent Management meeting and it was decided not to open the green for the remainder of this season.
We understand that this may disappoint some members, but after taking all the factors into consideration we feel that this is the right decision for the Club.
If you would like a copy of the minutes please send your request via email to bowls.sec@wymondhamdell.com.
Work is underway to create a safe and secure environment for the upcoming indoor season. To enable this to happen we are looking to our members to volunteer as stewards to help us through this period. Full training will be given. If you are interested please either telephone the office (answer machine available) or send an email to office@wymondhamdell.com.
Management Team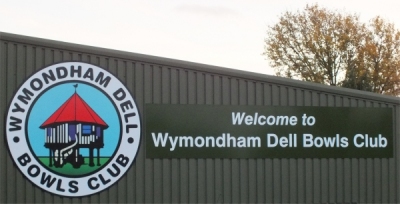 Situated in the market town of Wymondham, our bowls club has both indoor and outdoor greens and bowls is played throughout the year.
Bowlers at every level are welcome and can play in a variety of internal leagues throughout the day and evening. There are also plenty of 'Roll up' sessions. We also offer the opportunity to enter Club, County or National competitions.
Various social events are available throughout the year for all members and non-players are encouraged to join as social members.