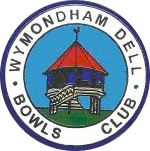 Wymondham Dell Bowls Club
Would you like to play lawn bowls or learn to play lawn bowls in Wymondham?
Wymondham Dell is both an indoor and an outdoor bowls club. We have one of the best 6-rink outdoor greens in Norfolk. We have 6 rinks indoors, a bar and seating area and a large room which is used for the various social events that take place throughout the year.
The indoor season runs from September to late April, when many bowlers move to the outdoor green. The summer outdoor season lasts from late April to September. However, we have a programme of Summer indoor leagues to cater for those bowlers who prefer to play inside all year round.
Never played bowls before?
Have a go on our indoor bowls green. Just let us know and we will arrange a trial session or just show you around our club:
Telephone: 01953 602099 (leave your name and number)
email: tastersession@wymondhamdell.com
Download an Application for Membership form